When you of a scientist learning, where does that learning take place? In a sterile, laboratory environment? Or in the back of a taxi cab? Today I learned lessons in both places, but each lesson took a different flavor.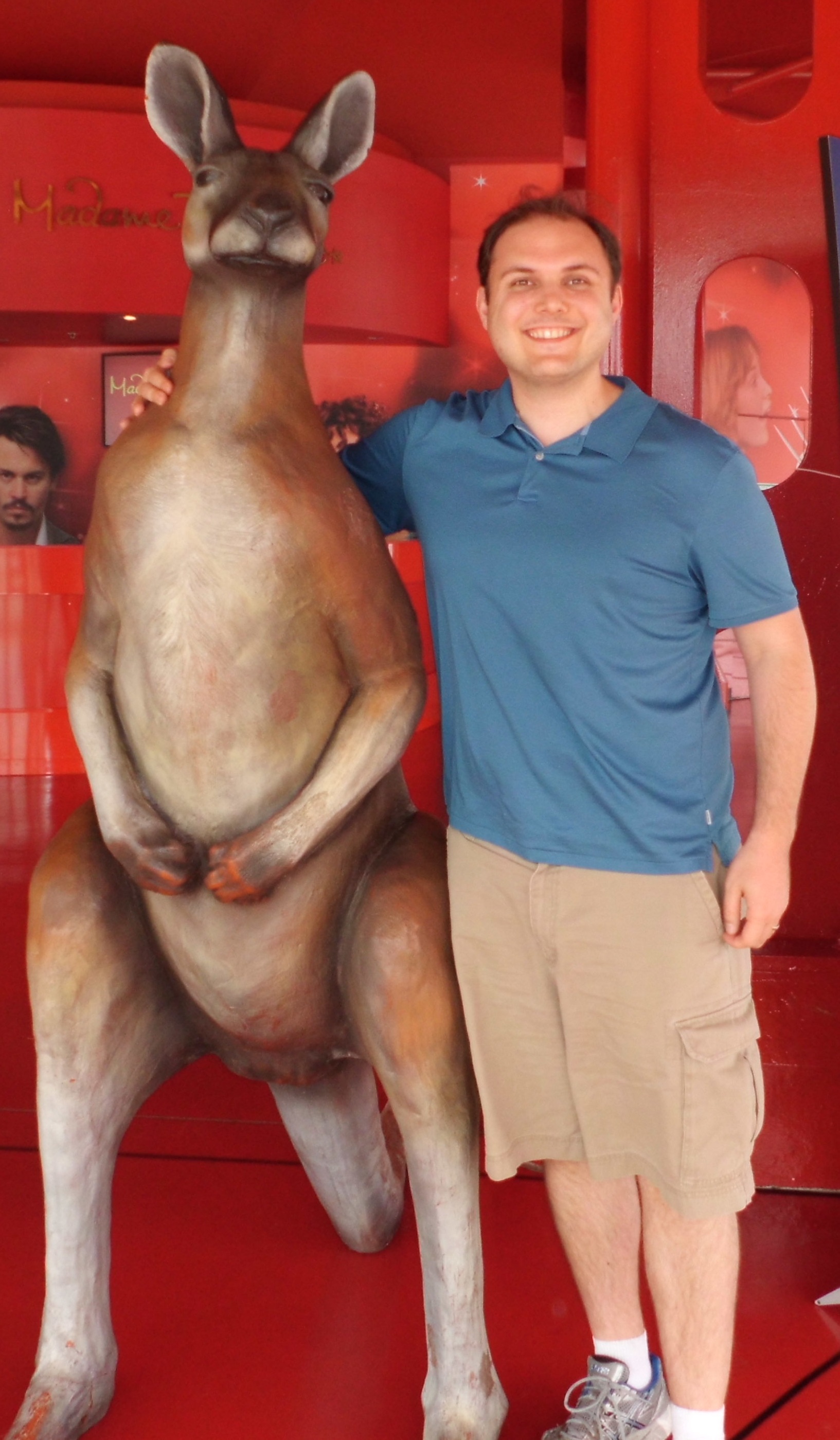 If you're like most people, you think of a scientific laboratory as a large room filled with beakers, Bunsen burners, and people with white lab coats not saying much. That might be true of some laboratories, but it doesn't come close to grasping what most psychology laboratories look like. People occasionally traipse around in white lab coats (my research assistants do), but most of the time people simply wear slightly better than average looking clothes. There is usually a line of small rooms, in which individual participants are led and given instructions for what they're going to do. Faculty members have their offices close by, often next door to other faculty who share their common interests. Even our faculty offices usually look the same.
          This is where I do a lot of my learning. I meet with students, with faculty colleagues, and with guests about their ideas, research findings, and other interests. Today was no exception, except it had a cool twist: I was in a conference call with a colleague in Wyoming who is working with my local host, Tom Denson, and I on a project. We opened up the Skype video call in Tom's office, and voila! We saw our Wyominian colleague, Ben Wilkowski. Immediately something was clear: Ben's office was almost identical to Tom's. They had white boards with similar messages scrolled across them, they had two computer monitors to juggle their email and their iTunes list, and they were both wearing slightly better than average looking clothing.
          We spent an hour talking about ideas, especially regarding the relationship between self-control and aggression. Is self-control always a good thing? Are there times where there might be a so-called "dark side" to self-control? At the end of the hour we knew a couple of things. First, we had a plan for a collaborative project that would use our collective curiosity, talent, and resources. Second, we felt extremely connected to each other. I learned a ton. I skipped happily to lunch, where I had my new favorite food: laksa soup.
          I knocked off work early to go to the famous Sydney aquarium. I love fish, especially marine fish. When I was in college, I was the guy with three aquariums in his room. The fish helped keep me company as I studied late into the night. Plus, they're easy to take care of when you've never really taken care of anything. The aquarium floored me. I loved it! I went next door to the wildlife exhibit, where I saw kangaroos, koala bears, crocodiles, and all sorts of other Australian animals (see picture of me at the entrance).
          But what I learned most took place on the way back from the aquarium. My taxi cab driver taught me a lot. When I sat down, I immediately started up a conversation with him in the same way I do with almost anyone I'm going to spend some time with. (See yesterday's post on how I'm a talker.) "Man, the weather was vicious this morning, wasn't it?" "Has it been a busy day driving?" "How long have you been driving here in Sydney?"
When I asked the driver where he was from, he told me. He asked where I was from, and I told him. "I don't like America, and I don't like Americans," he said. "Really? Why?" I asked. "I just don't like them," he said. "You think you can run every country, but you can't. This is true of Americans." He went on to say some hurtful things about Americans, some of which aren't worth repeating.
          I didn't quite know how to respond. My first thought was that he was entitled to his opinion. It wasn't my job to convince him that my country is great. All I can do is be an example of how one person from one country can behave. My second thought was that I needed to take his perspective. Why does he hold his negative attitudes? Did something happen to make him feel this way?
          "Have you ever been to America" I asked.
          "No, I haven't," he replied, his tone dropping a bit. "My ex-girlfriend left me to move to Philadelphia. I was supposed to go to meet her, but she ended the relationship three months later. I haven't seen her since. She has children and a new husband now. If I went to America now, I wouldn't even visit her."
          Immediately I knew part of what happened. If someone I loved moved to another country and then ended our relationship, I might hold a grudge against the country. I would wonder if she had stayed in my country, or gone to a different country, if things would have been different.
          "I'm so sorry that happened," I said. "I bet that was painful."
          The car fell silent until I arrived at my hotel. As I was getting ready to pay, the driver perked up and said, "Please have a great rest of your visit. Have a great day." We connected with each other. By taking his perspective, I learned that he and I were more similar than we were different. He might still not like America, or Americans, but he knows one American who tried to take his perspective.
          Did I learn more in a lab or in a cab today? I don't know. I learned different things from different people. But one thing is for sure: learning can take place anywhere, with anyone, if I'm open to it. A&S Wired pushes the boundaries of where – and how – learning takes place. It helps me develop a new attitude toward learning and other people.