New Cadet Orientation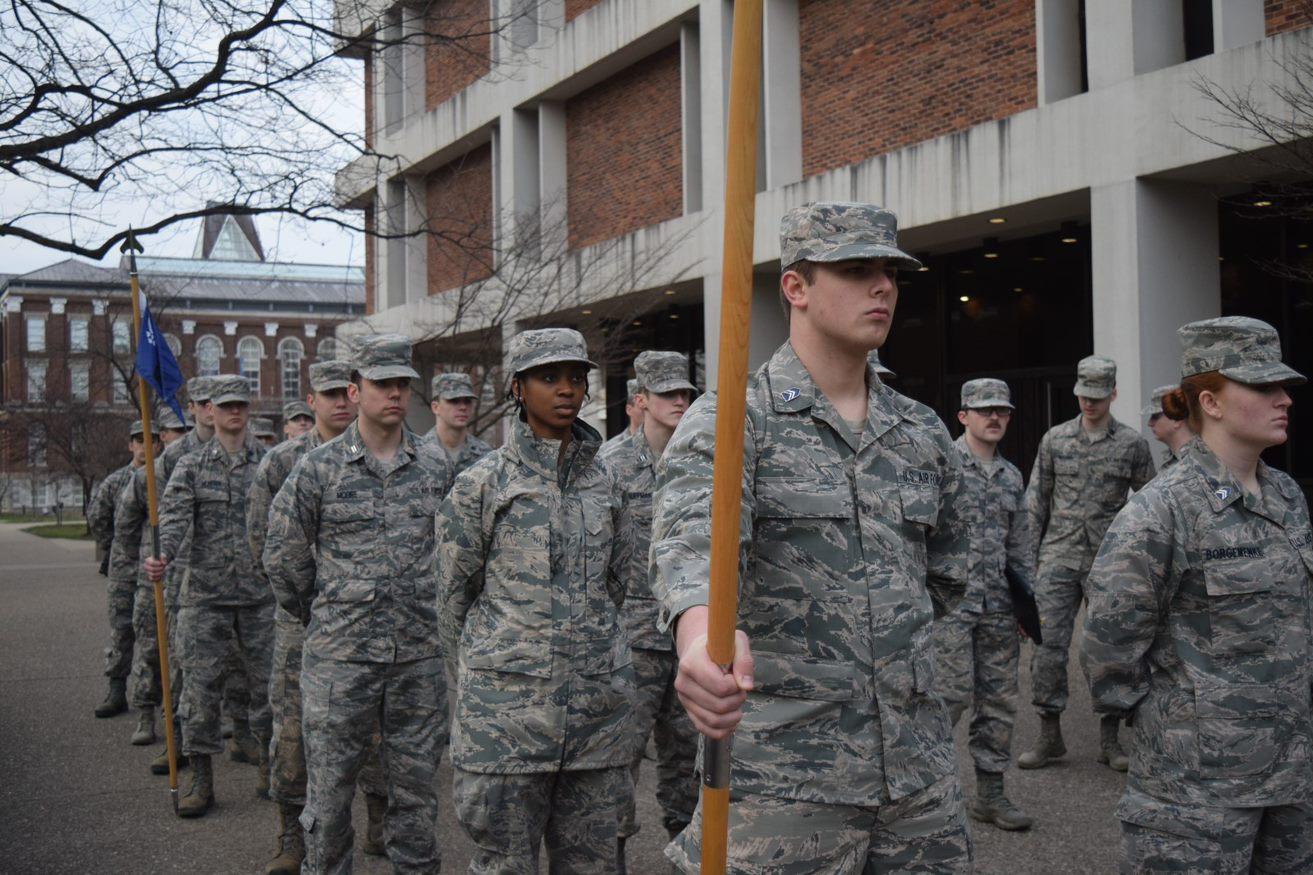 Welcome new cadets!  This page will be your source of information for New Student Orientation (NSO), as well as multiple orientation videos you can use to prepare for your first day at Air Force ROTC at Detachment 290!   Our scheduled NSO dates for 2021 are:
- 16 August @ 0900 (for HSSP students)
- 17 August @ 0900 (for students with last names A-L)
- 18 August @ 0900 (for students with last names M-Z)
Additional details will be emailed to you and posted here regarding the NSO events.
Please see the download links below to download your applicable packet with the paperwork we need you to complete prior to the start of the first semester.  These items need to be completed by 6 August 2021.  In addition to the paperwork below, you will need to register for an online account in our AFROTC "WINGS" program.  WINGS is used to store all your personal files and information in the AFROTC program.  You can set up your WINGS account at the link below, and refer to the WINGS Guide for additional help.
https://wings.holmcenter.com/applyforafrotc
WINGS Application Guide
If you have any problems or have questions about the paperwork requirement for NSO, please don't hesitate to contact us at 859-257-7115 or AFROTC@uky.edu  
AFROTC Detachment 290 Summer Orientation Video Series
The videos below are meant to help give you a jump start on your time in AFROTC.  They were developed by our cadets and cover a series of topics that will be very important for you right from day one.  Please watch all videos prior to the New Student Orientation (NSO) in mid-August.  If you have any questions please do not hesitate to contact us at AFROTC@uky.edu or 859-257-7115.  
Lesson 1:  Introduction to AFROTC
Lesson 2:  (Part 1) Female Dress & Appearance Standards
                  (Part 2)  Male Dress & Appearance Standards
                  (Part 3) Standards/Customs & Courtesies
                  RESOURCE:  Air Force Instruction 36-2903, Dress & Appearance Regulation
Lesson 3:  Fitness Requirements and PT Expectations
                  RESOURCE:  Air Force Fitness Assessment Charts (Males and Females)
Lesson 4:  Time Management
                  (Part 2) ROTC Time Requirements
Lesson 5:  Classroom Procedures and Communication in ROTC
Lesson 6:  Leadership, Expectations, and Teamwork
Lesson 7:  New Student Orientation / Paperwork Instructions
Lesson 8:  Active Duty Life